Thursday, 31 August 2023
STRATEGIC SKILLS FOR THE JEWELLERY INDUSTRY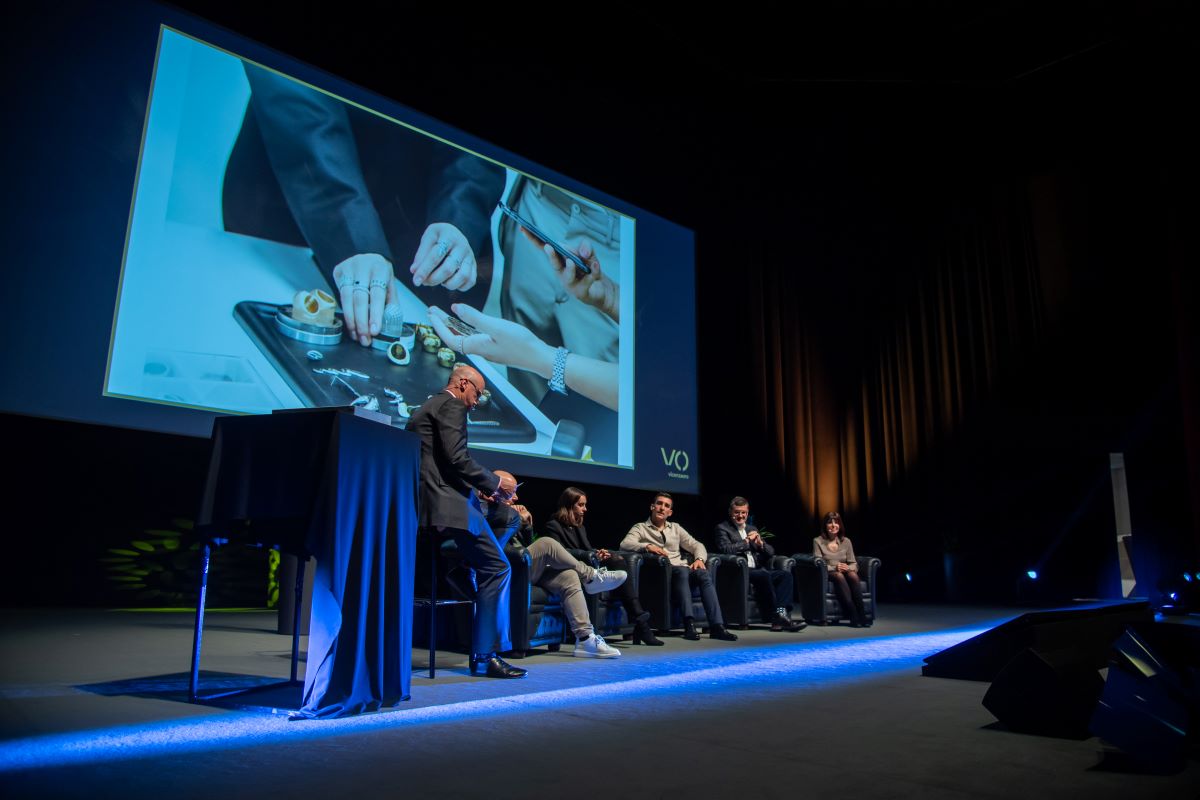 During Vicenzaoro September, several educational talks will provide technical and strategic skills, promoting an industry culture. In collaboration with associations, institutions and companies, the event will address critical topics such as market trends, marketing strategies, counterfeiting prevention, and the perspective of the retail sector.
At Vicenzaoro September (VOS) 2023, scheduled from 8th to 12th September at the Vicenza Expo Centre together with VO'Clock Privé (8th-10th September), an event open to enthusiasts of contemporary watchmaking, the focus will be on providing training and expertise, both strategically and technically, for professionals of the jewellery industry. This international trade show, organized by Italian Exhibition Group (IEG), represents a key event for the entire gold and jewellery supply chain, where current and future industry players come to update and expand their knowledge.
The VOS events will open on Friday 8th September at 11.30 am, with a trend analysis on the Made in Italy and international market. The presentation will share data provided by Intesa Sanpaolo's Study and Research Department in collaboration with Club degli Orafi Italia. Monday 11th September, Confartigianato Imprese Vicenza will focus on exports and the competitive positioning of companies in the Vicenza gold district with Sara Ferretti, Head of the Gold and Jewellery System, and Vladi Riva, Head of the International Department.
Vicenzaoro will also discuss on the correct marketing strategies for the diamond market, paying attention to the debated issue on the difference between natural and lab-grown diamonds. This topic will be discussed during the Gem Talk on Sunday 10th September, organised by the Italian Gemological Institute (IGI). During this session, tools and guidelines for ethical and responsible operations will be provided to the audience. The talk will be led by industry experts, including Luigi Cosma, president of Borsa Diamanti d'Italia, Thierry Silber, founder & CEO of Madestones, Daniel Nyfeler, managing director of Gubelin Gem Lab Ltd., and moderated by Loredana Prosperi, Director of IGI Milan.
In collaboration with the World Jewellery Confederation (CIBJO), on Sunday 10th September, Sara Yood, Deputy General Counsel of the Jewelers Vigilance Committee, will conduct a seminar on the protection of intellectual property as a fundamental asset in the jewellery and watch industry. This seminar, titled "Defending what's yours: IP in the jewellery and watch industry," will be moderated by Lisa Koenigsberg of Initiatives in Arts and Culture and will address legal options in case of theft or violation of copyrights, patents, and trademarks, both in terms of design and marketing.
Lastly, in the field of jewellery retail, emphasis will be placed on the importance of human skills, including empathy, active listening, emotional intelligence, and creativity, for professionals who interact directly with end customers in retail stores. On Saturday 9th September, Assogemme will host a talk titled " Humanity as a competitive advantage: the strategic role of independent jewellers," by Carlo Bartorelli, , president and sole director of Bartorelli 1882 spa, one of the oldest and most important jewellery groups in Italy. In addition to the Bartorelli multi-brand shops in Italy, it also manages the Bulgari and Hublot mono-brand boutiques in Forte dei Marmi (Tuscany) and the brand new Jaeger-LeCoultre and IWC openings, scheduled within the end of 2023. The discussion will continue on Sunday during the Retail Talk by Federpreziosi Confcommercio, focusing on motivation, values, and relational skills as strategic assets for jewellers. Among the guests at this talk there will be Francesco Moser, the award-winning cycling champion.